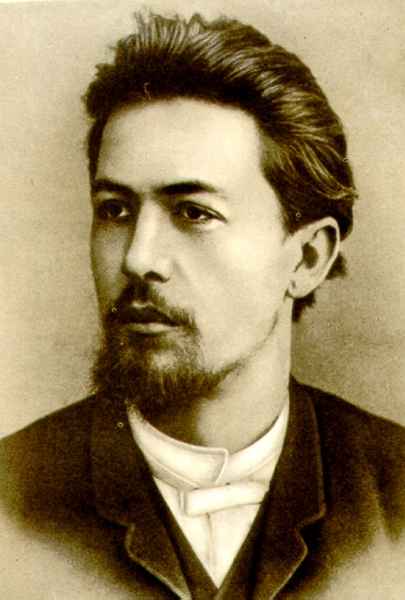 After a long time, I finally read my first short story by
Anton Chekhov
--The Chorus Girl. It is a simple one-setting short story of a singer, Pasha, being courted by a married man, Nikolay Petrovich Kolpakov, and somehow harassed by the same man's wife. The story starts with a very relaxed state, proving that Pasha and Nikolay have been in each other's company for some time already. There is a knock on the door, which prompts Nikolay to hide and Pasha to answer. Enter Nikolay's wife who blames Pasha for Nikolay's recklessness and neglect of his family.
At first, I felt disgust over Pasha. The wife is very convincing in her dramatics, though I had a niggling doubt at the back of my mind about her intentions. When she asks Pasha for the things her husband has given her (aha!), the turn of events become more interesting. Pasha, clueless to a fault, ends up giving the jewelries she received from other suitors and being abandoned by Nikolay himself. My sympathy immediately went out to Pasha.
I had to read the last few sentences to check if I understood the surprise ending. Actually, the story can be interpreted in various ways. To dig deeper, we need to reflect on Pasha's past, and yet the only clue given was a beating scene by a merchant who could be anybody--a stranger, a friend, an enemy, a lover, or a jealous rival--in the singer's life. The short story is, for me, a good case of irony without bordering on tragedy--about how Pasha has attention and jewelries, which seem important to her, but only to be taken away in one day, leaving its readers a lot of questions to think about.
It is a good short story (
you can read it here
), although I am still undecided whether or not I will make this my top recommendation to other readers who have not yet read a work by Anton Chekhov. Perhaps the reason for this is that I have seen so many similar dramatics in my place and on TV that the short story came out to me as a common one. And yet, the story has not entirely lost its uniqueness; its smooth story flow, with characters who possess an admirable degree of vitality, and the surprising element that is irony blended naturally made a what seems to be a common plot an unusual story that ought to be read.
Now, I'm beginning to understand why Chekhov is considered one of the masters of modern short story.
Have you read The Chorus Girl? What other short stories by Chekhov would you recommend?
- Nancy -
Please
click here
to learn more how to join Short Stories on Wednesdays. It's all very simple and you can join anytime.
In last week's Short Stories on Wednesdays,
Fanda read short stories by John Grisham
while
Mel read Ernest Hemingway's Up in Michigan
. We hope you could join us.